Why need a website for you
Now- a days website is a part and PARCEL of our technical life. Many people created by a website. the website gives us information and a storehouse of knowledge. people use of
websites to take care of the online selling. Your website should be your salesman. You must duplicate your efforts with a website that effectively tells prospective visitors who you are, what you do, and why your service is better than the other guy's. If you get your website working for
you, then you can spend your time doing what you should be doing: Running the business. More than country provides us the news, idea , and information. The digital age of time most popular space on this website. E-commerce mense marketing site very benefits the use of website link. So student life of earning source to working and visiting this site.
what is the website ?
a set of related web pages located under a single domain name, typically produced by a single person or organization many
what kinds of websites?
Modern civilization needs to websites be very important communication of media. There are a 5 kinds of websites as well as
1. E-commerce websites.
2. personal websites.
3. portfolio websites.
4. Business websites and
5 .Blog websites.
The most popular of different types of websites are different activities such as bellow.
*Corporate websites.
*Branding websites.
* Entertainment websites.
* Government.
* Educational.
* News.
* Media.
* Social media net.
*Magazine websites.
* Youtube videos -etc.
The benefit of the website.
The benefit of a website means customers are always able to find you anytime, anywhere .even outside of business hours, your website continues to find and secure new customers. It offers the user convenience as they can access the information they need in the comfort of their own home.
A website provides a quick and easy way of communicating information between buyers and sellers. It is also a good way to promote your social media channels and build up a community with your customers .
As well as simply displaying information, you also use your website to sell goods and services directly to customers. Having a website can save you a lot of time as everything you here is in one place and can be accessed at any time. anyone from any country, will be able to find your company & as such is now a potential customer.
The new customer sees when searching for a specific product on service online & use your website's contact page or website.
In general, are great ways to in providing a place that potential has a store can be referred to. It shows what your company is about what .website has achieved & what it can achieve in the future.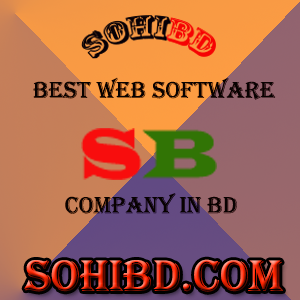 Features of website
To determine which websites people are useful. we combined responses for respondents. Who selected either extremely or somewhat useful. if survey respondents rated a feature as slightly or not at all useful we did not consider then responses in our tally.
Most popular 6 feature of websites
Trendy, intuitive design and user experience

Easy navigation

Relevant, authoritative website content

Product visuals and descriptions

Social media as an extension of the business website

Company blog
Hi, I am Himu , I did graduation MBA form National University . I am basically  Content Writer.Inside of writings, housework, and careing my chaild.So i like to keep a positive  and clear attitude person.
You Also Like That